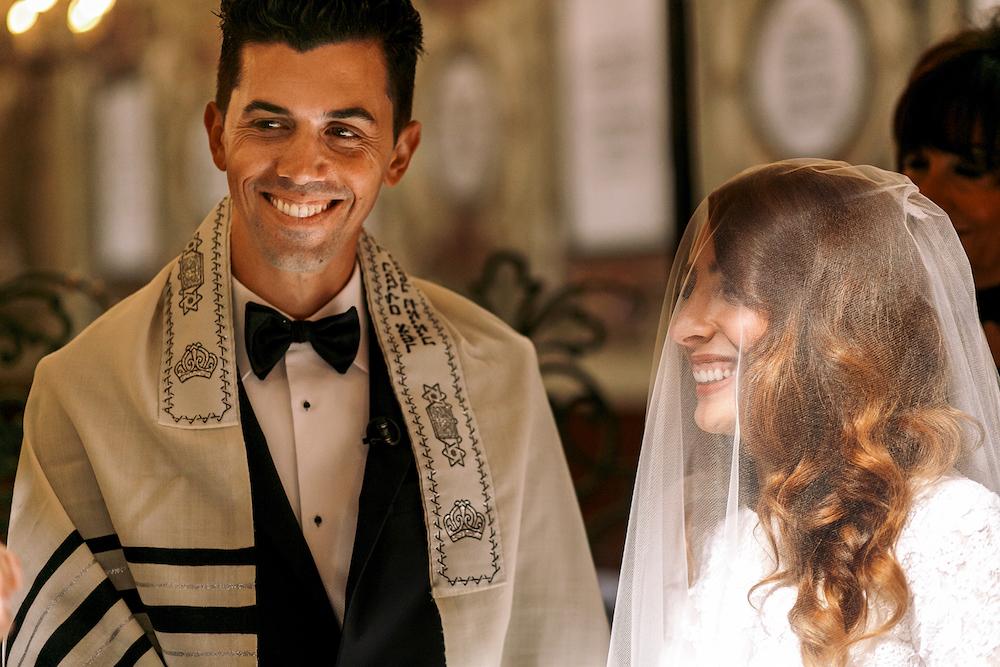 JEWISH WEDDING CEREMONIES
is a thing of beauty and tradition. Italy is the perfect country for Jewish wedding since Florence, Venice, Naples and Rome all have suggestive synagogues with a rich historic past. It is also possible to tie the knot under a chuppah in a private venue of your choice, if the Rabbi is open to this option.
JEWISH WEDDINGS IN ITALY
The religious Jewish community in Italy is 100% Orthodox and couples wishing to marry in the historic synagogues of the country must be Orthodox and fulfill the religious requirements for Orthodox weddings. The main synagogues of note are located in Venice, Florence and Rome. A donation is required and for Venice in particular this is quite high. One of the finest synagogues is located in Florence. . There are some additional synagogues throughout the country.
Procedure: The couple must send per mail or via fax sorts of presentation letter, introducing themselves and asking for the possibility of getting married in the Synagogue. After that the Rabbi will let us know the availability of the Synagogue.
The couple must then produce the following documents:
Certificate issued by an orthodox rabbi declaring that they are both Jewish and free to marry.
If they are divorced the legal and religious Dissolution of Marriage is also required.
Certificate issued by their rabbi (where they usually live) containing:

a. The Jewish name of the declaring Rabbi
b. The Jewish names of the couple (required in order to prepare the Ketuba, traditional Jewish marriage contract)
c. Jewish names of their parents (if they are all Jewish it is possible to use their Ketuba)

Birth certificates of the couple
The Florence Rabbi can also perform a legal wedding (civil paperwork will apply) but in Venice the ceremony is only a blessing.
Should you wish to celebrate a Jewish wedding in your own castle or villa somewhere in Italy you will need to fly over with your own rabbi.
"You will forever be my always"
– Unknown